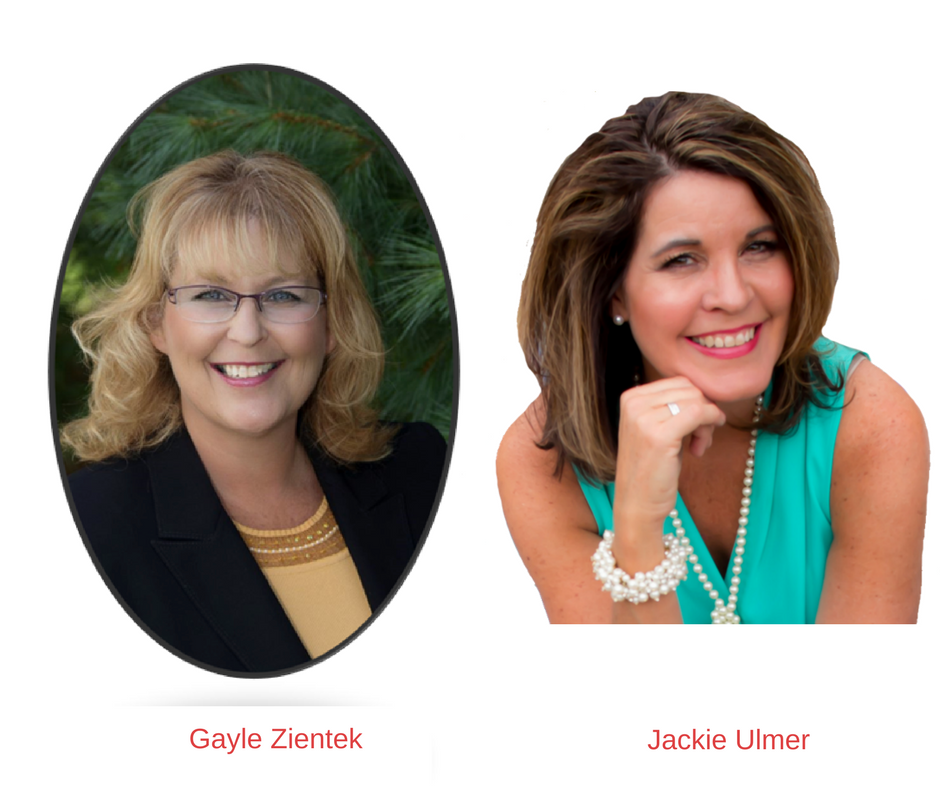 Join Real Estate Agent and Relationship Marketing Coach Gayle Zientek and Social Media Impact Marketing Strategist Jackie Ulmer for the details on how both have built Six Figure Incomes and Businesses with simple, affordable and highly effective systems.
Gayle has been in Real Estate since 2004, and has built a 100% Referral Based business since 2011, employing the exact strategies she'll be sharing in the workshop.
She is the 2017 Greater Kalamazoo Realtor of the Year. She also coaches Real Estate agents around the country on the power of Relationship Marketing. She closes over 50 sales a year using a very simple relationship based system.
Jackie Ulmer has used and taught Impact and Social Media Marketing strategies to Real Estate Agents, Direct Sales and SoloPreneurs since 2005. Her business stretches across the globe, in over 40 countries.
Create a 100% Referral Based Real Estate Business
Choose from one of two times.
When: Thursday, January 18th, 12-2pm or 3-5pm
Where: Orange Tree Resort, Scottsdale, Arizona
Register as a Guest and use my name – Jackie Ulmer
Register for the 12-2pm Workshop
Register for the 3-5pm Workshop
The first 10 people registered will also receive a free copy of the best selling book – A Revolution in Real Estate at the event.
Learn More and Sign Up –