Is Your Social Media Time Making You Money?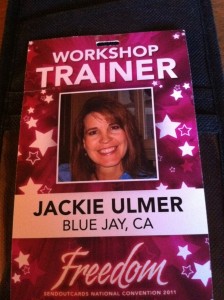 We all know that big business is being conducted on Social Media! What you may not know is how to make these amazing platforms create business and income for you.
Social sites such as Facebook, LinkedIn, Twitter, YouTube and others (Instagram, Snapchat, Pinterest) are a lucrative piece of "online Real Estate!"
Whether you are a Solopreneur in Real Estate, Direct Sales, Network Marketing or any type of business that relies on leads and referrals, you must learn to master social media in order to create more of a lifestyle business and compete with your competition.
If you have attended one of my High Tech, High Touch Impact Marketing workshops, or my "Beat Zillow At Their Own Game" workshop, you know that I focus on building your 100-250 person Center of Influence, and the skills to do this.
This is how you create a referral based business, and no longer need to pay for leads, expensive advertising or things that don't work.
I offer training and support in these areas –
Network Like a Pro, Offline and Online
Build Your Brand Online and Offline
Identify and Market to Your Target Audience
Effective Follow Up
Social Media Marketing and Mastery in 30 Minutes a Day
All About Facebook, LinkedIn, Instagram, YouTube and Video, Twitter and MeetUp
Direct Mail Marketing
36 Touch Point Strategy
Developing Your Content Strategy Online
and More!
From a Social Media Assessment, to complete training on how to use the most popular Social Media sites out there, my programs will teach you what you need to know, and what you must be DOING, to create leads and referrals.
Let's have a conversation about exactly what you are looking for and find a program that fits your needs.
Please include your phone number. Relax, it won't be a sales call. Just a chance for us to get to know each other and see if we might be a fit to work together to help you achieve more of what you want.
Please be as specific as possible in detailing what you want. I will text you to schedule a time, or phone you if you don't provide a mobile number.