How to Succeed in Your Own Home Business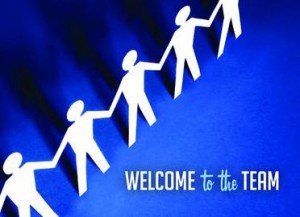 Thank you for your interest in exploring some options for working together with me, in my primary Direct Sales Company.
I would love to provide you with a first hand experience of our product and the ease of our business system. There is nothing quite like testing things out before you jump in, right?
When you complete the form below, information on my business; a direct link to our company site (emailed immediately); along with a sample of our products will be mailed to you within 24-48 hours of the first business day.
This truly is a company like no other and we have NO COMPETITION!
We don't compete with Nutritional, Vitamin, Juice, Weight Loss, Skin Care, Make Up, Travel or any other Direct Sales Companies. No one else offers Greeting Cards and Gifts!
Let's schedule a time to get on the phone together to walk through the process and allow you to experience our automated system and mail someone you care about a "random acts of kindness" card.
Nothing is more powerful than that hands on experience of sending out a card together. This will answer many of your questions.
Then, you'll know firsthand how powerful this business and our product can be. It's fun to make a difference in the lives of others.
So don't wait, fill in the form below. Let's explore the possibilities of partnering together….
If you are looking for a sponsor that is fully committed to your success, look no further! I walk the walk and will teach you everything I have learned and used to become a million dollar earner in Network Marketing.
I hold nothing back. I'm a straight shooter and you can always count on that.
So, let's get busy….
Did you complete the form already?!?!