Choosing a Sponsor and Mentor For Success
Are you wondering what others might be saying about this business and my experience as a business coach/leader?
Maybe you've joined a company in the past and then never heard from your sponsor again.
Maybe you've been promised solid training on proven online and offline methods of building the business.
Here are some comments others have shared about working with me:
"Jackie Ulmer is the best of the best. She is not a 'one hit wonder'. I worked side by side with Jackie at her first Network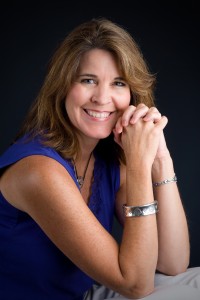 Marketing company as she grew a team of thousands. She went on to become a top leader in our profession.She doesn't just teach it . . . she's a doer. She practices what she preaches! Power Recruiting is one of the best 'How To' programs I have ever heard. It gives you the real strategies, steps and skills for succeeding as a professional network marketer. Her ideas will inspire you to take action. I highly recommend this one. Five Stars!!! Jordan Adler, Author "Beach Money" and 7-Figure Network Marketing Professional
"The ripples of your servant leadership wave worldwide…. You are a gift to all who study you." Richard Brooke, Network Marketing Company CEO, Author of Mach II With Your Hair on Fire; The Four Year Career
""Congratulations Jackie for winning the 2012 SendOutCards top distributor recruiting award. You're a great example for me and all SendOutCards leaders." David Frey, MarketingBlogger.com
"Jackie Ulmer is an extraordinary trainer.she has created a significant network marketing income by using both online and traditional business building methods. She has a strong grasp on how to leverage social media in a very practical and implementable way. She is an excellent strategic teacher.
It is said that the most inspiring people speak from the abundance of the heart. This is Jackie's true ace in the hole. She is passion-filled and has enormous heart for this business and for people. It comes across in every word she says. I heartily recommend Jackie and her training." Margie Aliprandi. CrownDiamond.net 
"Earlier this year we hosted a sold-out webinar with Jackie Ulmer, the network marketer genius who "cracked the code" on using the internet to build her downline. Jackie let us in on some of her most powerful (and mostly ignored) internet marketing secrets. If you're serious about getting more qualified leads in the next 6 months than you've gotten in the last 6 years, AND you want to use the internet to do it, then this 120 minute recorded webinar of power-packed information, is for you." Tim Sales, Brilliant Compensation
"Great training is rare today. Jaw dropping training is nearly impossible to find. Unless you know Jackie Ulmer. She has accomplished the impossible. Her trainings are jaw dropping nuggets that each are unique, fresh, and come from successful experience – from social media to the more traditional work at home tactics . SHE HAS DONE IT- not just teaches it. Her rich experience makes her training resources a GOLD MINE for any Success Library. Wow. She is brilliant and yet humble. Listen to ANYTHING she has to say!" Doug Firebaugh, Owner PassionFire.com and co-founder Home Business Radio Network
"Jackie Ulmer is a no-frills, no-nonsense social media expert who doesn't teach anything she hasn't produced sustainable results with herself. A baby-boomer and stay-at-home mom, she has a down-to-earth personality and teaching style that will appeal to those of us who can't easily identify with some of today's eccentric internet marketing gurus. What she teaches are things anyone can do, but most of us don't because we get lost in the endless possibilities social media offers. She will show you how to focus and leverage your time and efforts most effectively. She applies decades of experience in solid relationship building and universal marketing principles with today's cutting-edge online media tools. She has been one or our top trainers at Networking University since 2009." Dr. Josephine Gross, Editor in Chief, Networking Time Magazine; Networking University

"Jackie is a true expert when it comes to social media, social networking and building a direct selling business. There is not one influential person in in the direct sales industry who does not know and like Jackie. Which means; if you want that kind of reputation, then hire Jackie!" Andrea Waltz, Author of Best-Selling "Go For No" Training Program
"I hired Jackie to help me with SEO optimization for my business. She and her partner Leslie optimized my blog posts and website and in less than a week I went from page 2 on Google to the top 5 listings in all relevant categories for my business niche. Working with Jackie was simple and affordable and my results were beyond what I expected. I highly recommend her to anyone considering her services." Julie Anne Jones, owner JulieAnneJones.com

"Jackie is a proven and accomplished student of network marketing and direct selling, and has a unique ability to connect with others and help them find true success in business. I highly recommend Jackie to anyone truly interested in building a successful and profitable business working from home." Eldon Beard, FreedomWithCards.com
"Jackie Ulmer is one of the direct selling industry's best when it comes to helping people harness the power of social media for lead generation and acquiring new clients. Her approach to positioning one's self as an expert in their field is relevant and fresh in today's "in formation hungry" market. My advice to you is to follow Jackie's advice and watch your reach expand into markets and regions you never thought possible. She knows her stuff!" Jane Deuber, JaneDueber.com 
"Jackie is a dedicated leader with a true commitment to direct selling. She brings a level of professionalism to all she does and is a valuable asset to the industry. Jackie is a giving and caring mentor." Direct Sales Marketing Training at DebBixler.com
"Jackie is the consummate professional. She is an expert in social media marketing and developing strategies to assist you in moving your business to the next level. Whether you have a traditional small business or a home based business, partnering with Jackie Ulmer on any level would be a wise move." Marshall Gilliam, Owner President at JMG Marketing Group
"Jackie is one of the rare people you meet in life who have a huge impact. Her commitment, dedication, integrity, resolve, and persistence has raised the bar in the online marketing world. She leads and directs with keen insight and is an asset to any organization or business leader that engages her services — a true professional." Jack Weinzierl, MBA Sales Executive
"I found Jackie in 2009. Her website is a wealth of information that has helped me take my business to the next level. After following her advice I learned some new techniques for connecting with my customers via social networking. Her tips on internet marketing are spot on. I have also purchased some of her CD material, specifically: Social Networking Online: How to Attract and Sponsor Into Your Business Using Web 2.0 . This program was well worth the money for anyone interested in learning more about social networking. I'm looking forward to doing more business with Jackie in the future." Michael Sparks, Independent Dealer / Direct Jobber at AMSOIL Synthetic Lubricants and AGGRAND Natural Fertilizers
"Though I have been successful in network marketing for 18 years, I have always built my businesses in the "traditional" way. Now, thanks to Jackie, I can help more people in more ways live the life they want. Mahalo and aloha." Janet Callaway, The Natural Networker
I would love to be your coach and success mentor in this business…