How to Make a Great Impression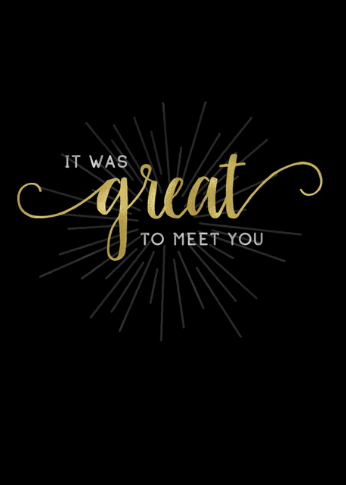 While many business owners are wondering how to meet someone and immediately turn it to business, they are missing the power in building the relationship first, and allowing business to naturally occur. It's important to und the power in a nice to meet you card.
When was the last time you met someone and received a REAL greeting card in the mail – yes SNAIL MAIL?
It's probably happened, but not that often, right? You probably had to stop and think.
The Power in a Nice to Meet You Card
Joe Girard still holds the record as the "World's Greatest Salesman." For 12 years straight, he was the top car and truck salesman in the US.
And, these were all one to one sales – not fleet sales.
How did he do it? When asked this question, his reply is –
"I sell the BEST product. I sell JOE GIRARD!"
Pretty powerful. And, let's break that down.