Happiness is a Choice, Abundance is the result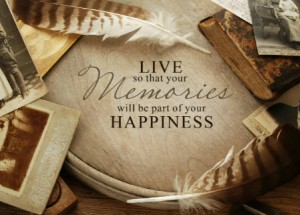 Have you ever noticed how the simple choice to BE happy creates amazing results in your life?
Abundance begins to show up in many ways…
We find $20 tucked in a coat pocket we haven't used since last fall….
An unknown friend pays for our coffee and encourages us to "pay it forward…."
We look up and see an amazing sunset….
We look around and say a prayer of gratitude for all we are surrounded by…
Family and friends who love us…
Food in the kitchen….
A warm, soft bed to sleep in…
A roof over our head…
"The belief that unhappiness is selfless and happiness is selfish is misguided. It's more selfless to act happy. It takes energy, generosity, and discipline to be unfailingly lighthearted, yet everyone takes the happy person for granted. No one is careful of his feelings or tries to keep his spirits high. He seems self-sufficient; he becomes a cushion for others. And because happiness seems unforced, that person usually gets no credit."  Gretchen Rubin, The Happiness Project
What makes you choose happiness? I would love to hear your comments below!
Would you love a simple system to share appreciation and gratitude with those you love? Let me share the system I use and how to turn this into an amazing fountain of abundance and prosperity!