As you begin your business journey, please know that you are in business for yourself, but not by yourself!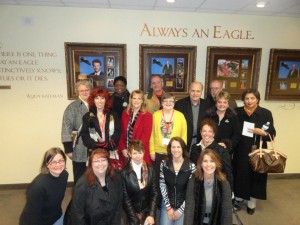 My personal commitment to you is to work with you, one on one, to coach you on the methods that are proven and work.
I will personally guarantee your success if you will follow our proven Simple Success System.
If you've been in a business before and had a "sign 'em up and leave 'em" type of sponsor, you'll love this team. We have built a reputation around support, training and "being there!"
Here is what you can expect from our award winning team:
Personal, one on one coaching, ongoing

My personal success language scripting and texting system, as well as social media strategies (I've sponsored over 2000 people online – it's all about building new relationships and warm market!)


Availability for 3 Way Calls to Prospective Customers and Entrepreneurs

Weekly team and leadership calls

Online business building training

Private Facebook Group

Monthly Seminars and Training around the country

Annual Convention
If you have not yet received a card, or experience the POWER in sending a card, complete the form below – or text me – 909-289-7908 – and let me walk your through this.
Nothing is more powerful than that hands on experience of sending a card together. This will answer many of your questions.
Then, you'll know firsthand how powerful this business and our product can be. It's fun to make a difference in the lives of others.
I have a strong opinion about what being a responsible sponsor means and each of our roles in supporting the team. I want to share that with you so you know what you can expect as my business partner.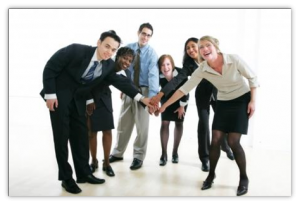 A strong sponsor offers value in the partnership to each individual and the team. Once you sign up and get started, you'll receive an email with some steps to take.
We'll set a time within 48 hours to walk through the training and get your questions answered. My goal is to assist you in setting up a business action plan that works for you and your lifestyle. I am not interested in forcing you into one way of building your business.
So, my vision for the team is one of integrity, one of leadership, support and follow through. We are a team who walks our walk, and doesn't just talk the talk. We share and support each other. We know that in giving, we also get. We set goals and empower each other to see them through. We are not competitive, because we KNOW that there are more than enough people out there to build the type of business we each seek.
We are professional, and work to protect the integrity of the company and the profession of Network Marketing.
For us, integrity is knowing that every night, before we go to bed, we can look ourselves in the eye and feel good about our thoughts, actions and beliefs.
I welcome you to share your goals, dreams and the commitment you have for your team with me. I am interested. And, I am committed to working with you along the journey to achieving them. After all, your success determines my success.
I never forget that each one of my team partners own my success. Yes, we work hard and the actions we take have a lot to do with getting us where we are, etc. And, we know that if we ever lose sight of where we came from, what it took to get there, and the role that each team member plays in that success, we are doomed.
And, that's a win-win. That keeps me accountable to you, and so on.
Win-win is the only way to go in this business.
So, I hope you've been able to capture a little of what we have here. You are on the threshold of watching something amazing unfold. Even better, you are poised to gain tremendously from what's unfolding.
Here is a quick recap of what you can expect from me:
.
But, don't sit back and wait for it! Be a gazelle, out running the lion each day! Reach out and grab what is out there for you. You'll never regret it.
Think about how many people you know right now who could use this product and service. Think how many people you know who want to earn an extra income; have a business of their own; take advantage of the Internet tools to build that business.
Would you like to be part of a fast growing, successful and committed team? If so, we want to hear from you.
So don't wait, fill in the form below. Let's explore the possibilities of partnering together….

.
.