High Tech/High Touch Impact Marketing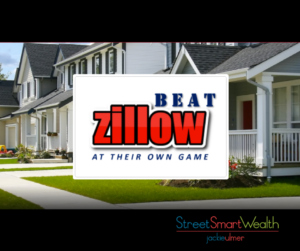 Do you really need to be buying expensive Zillow Leads for your Real Estate Business? Leads that are slow to convert and often highly unqualified? Want to know how to beat Zillow at their own game in Real Estate?
The short answer – NO!
So what's the alternative?
Join me for an in-depth overview and training on how to use 3 Powerful Tools to expand your contacts and your database, and create a 98% referral Real Estate business.
How to Beat Zillow At Their Own Game in Real Estate
We all start with our friends and family when we start our Real Estate business. And, that only takes us so far. It's important to implement a solid, proven strategy right away to consistency be adding quality people to your database and stay top of mind with those contacts.
Ask anyone if they know a Real Estate Agent and most people can name at least half a dozen without blinking an eye. So, how do YOU become the one who gets referred; and booked for business?
How do you add to your database; increase your center of influence and create more repeat business; leads and referrals?
How do you tap into the power of Social Media and generate leads for your business?
And, finally, how do you do it ALL?!?!
High Tech, High Touch Impact Marketing is a proven system that will teach you how to –
Network like a pro, everywhere you go.
How to Connect with Others.
How to immediately follow up and begin to build a relationship and awareness.
How to be effective and build a brand on Social Media including –
Facebook
LinkedIn
YouTube
and More
How to ditch the expensive, impersonal and ineffective "Mass Mail" marketing done by most in favor of personal, one to one, direct mail that makes a difference.
And, how to do all this on a budget!
Ready to learn how to build your brand, and create more leads, referrals and SALES for your Real Estate Business? Learn How to Beat Zillow At Their Own Game in Real Estate!
Complete the form below to be notified of an upcoming "How to Beat Zillow at Their Own Game in Real Estate" workshop in your area and our live webinars. Include your location and any pertinent information.
Comments or questions are welcome.
Jackie Ulmer is Social Media and Impact Marketing Sales Strategist. She teaches solid, practical and effective offline and online networking and branding strategies to create awareness, leads and sales. She has built businesses and sold products in over 40 countries, become a million dollar producer in her profession and has taught thousands of Solopreneurs, Entrepreneurs, Direct Sellers and Real Estate Agents how to Monetize their Message and develop the "It Factor" in their specialty.