When Is The Right Time For Business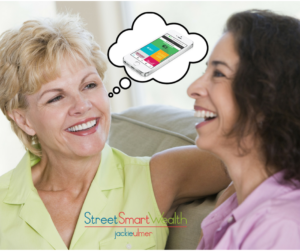 This is such a great topic, for any business you may have, and it certainly is one that Direct Sellers wonder about.
When to start talking about business?
Leading with the product or opportunity?
How to start the conversation….
I can't speak for every business, but I can certainly give you some ideas on how I introduce SendOutCards and my Impact Marketing Training…
How to Bring Up the Subject of Your Business
The most important thing to ALWAYS remember is that your goal is to start the conversation in a way that creates a feeling of a Win-Win right away.
You aren't trying to –
Get Anyone In

Convince Anyone of Anything

Be Super Sales-y or Hypey
So, let's start with some simple logistics…
The beauty of the SendOutCards business is that it is something anyone can benefit from!
This makes the business so unique because that can not be said about –
Weight Loss – I don't need to lose weight

Makeup – more than half the population does not wear it

Skincare – might be allergic or sensitive

Candles – many don't burn them

Vitamins and nutritional products – some are sensitive and take medications that contraindicate
and the list goes on…..
Now, there is nothing wrong with any of those businesses; they just aren't a match for everyone.
SendOutCards TRULY has the ability to fit for anyone.
So, when I think of starting a conversation – How to Bring Up the Subject of Your Business – I can go a multitude of ways.
I make my list, and I sort everyone on my list into several categories –
Entrepreneur
Home Business Owner; Direct Sales; Network Marketing
SoloPreneur – Real Estate; Insurance; Auto Sales – anyone who is responsible for their own paycheck; commission based sales, for the most part, or on a bonus plan, where sales are measured.
Business Owner
Employee
Retired
In Need of More Income
Everyone, for the most part, fits into one of these, if not more than one.
Then, I build rapport and then ask one of several questions, depending on their category –
"I don't know if you would be open, but…."
"I know you are busy, and know a lot of people; who do you know who…."
"Do you have the SOC App loaded on your phone?"
"Have you figured out how to pay for college yet…?"
"What system do you use to keep in touch with Clients, Potential Clients, Referrals and others, so they remember you and stay loyal?"
"How's retirement? Are you traveling a ton; doing everything you want; or bored at all?"
My only goal is to get a response and get them in front of SendOutCards so THEY can decide if it's a fit; or if they know someone to refer me to.
I am not attached to what they do personally.
Does this explain how to bring up the subject of your Business?
EXPECT Success!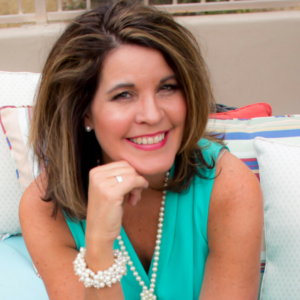 Jackie Ulmer is a Social Media and Impact Marketing Strategist, teaching Real Estate Agents, Solopreneurs, Direct Sellers, Network Marketers,  and small business owners how to monetize their message through networking events, online and offline.
Learn how to engage using Social Media and become the "Go To" person in your business niche; and how to Succeed with Direct Mail, Impact Marketing.
This three pronged approach will quickly grow your database and your BOTTOM LINE!
Questions for me?!
Please complete the form with your questions.