How to Create More Clients, Referrals and Sales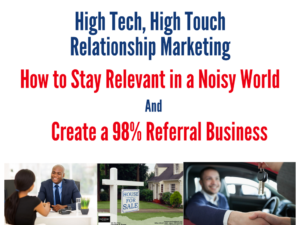 Social Media and Impact Marketing for more sales, referrals and better customer retention is something that is on everyone's mind these days.
Staying top of mind is critical in the noisy, busy world we live in.
When we start a business…any business…most of us let our warm market know about it.
And, that is a great starting strategy, but it will only take you so far….
So, I'm going to share how Networking to build your contacts; Social Media; and Personal, Impact Direct Mail Marketing can explode your business, while keeping your costs very affordable.
Social Media and Impact Marketing for More Sales
Networking is one of the best way to grow your database and get your business in front of more people. It includes business networking; social meetups and gatherings as well as life styling!
The challenge many face with networking is what to do with that stack of business cards once they meet people. Most people never follow up, and therefore miss that chance.
The second powerful tool we use is Social Media – how to connect with those you meet offline, and build those relationships more quickly with strategies that work, and aren't about "selling on your wall" all of the time.
And, the third is powerful Impact Marketing – we'll show you how to ditch those impersonal mass mailers; spend FAR less, while building solid relationships and referrals through SendOutCards!
All of this additional training is included with your Marketing or Business Bundle. Contact me for details!
Please complete the form below and let's schedule a time to connect to talk about how I might support you.