Does Impact Marketing Really Work
It's one thing to just hear that something works, and another to see it in action with proof. And, social proof is one of the best ways to measure something. Here is how I went about turning $10 to over $2000 with High Tech High Touch Marketing.
I don't just TEACH and PREACH about how to use High Tech, High Touch Marketing. I actually DO it myself and then my clients and prospects can actually see it in action.
Turning $10 to Over $2000 With High Tech High Touch Marketing
I relocated to Scottsdale, Arizona in November, 2016. In January, 2017, I hit the ground running with a very specific, detailed business plan.
It started with Networking, where I met someone, who met with me and hired me; then invited me to a private party, where I met someone, who invited me to an Entrepreneur's Group.
There, I met someone who met with me, and referred me to two people in the Real Estate world.
After the meeting with contact #1, I sent a personalized "Nice to Meet You/Thank You" card, shown above, with brownies! (Food is a GREAT way to get attention!!) The cost – less than $10.
He booked me for speaking in front of his Real Estate contacts.
I gave my "Beat Zillow At Their Own Game With High Tech, High Touch Impact Marketing" workshop, which immediately resulted in over $2,000 in booked business, and that was less than halfway through my follow up.
I was sharing this with a prospect and she said – "Well, that worked out great for you, but I'm not so sure it would work for me."
Why not? This type of marketing has worked for just about every profession out there. I've taught it to a varied assortment of SoloPreneurs and Professions –
Real Estate Agents
Insurance Agents
Mortgage Lenders
Skincare Consultants
Chiropractors
Massage Therapists
Auto Dealers
Financial Planners
Fitness Pros
Nutritional Consultants
and more!
Would you like to know more about putting this system to work in your business? Complete the form below or contact me here!
Would you like to know more about earning a referral income from this program? Complete the form here!
Over the next 90 days, I'll be in front of 200-300 Real Estate professionals. Let's talk about how to set you up for success with this, too!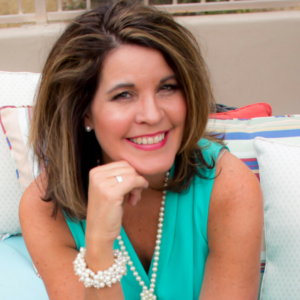 Jackie Ulmer is a Social Media and Impact Marketing Strategist, teaching Real Estate Agents, Solopreneurs, Direct Sellers, Network Marketers,  and small business owners how to monetize their message through networking events, online and offline.
Learn how to engage using Social Media and become the "Go To" person in your business niche; and how to Succeed with Direct Mail, Impact Marketing.
This three pronged approach will quickly grow your database and your BOTTOM LINE!