How a CPA and IT Guy Created More Business and Another Income Stream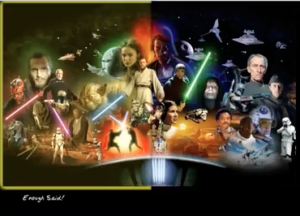 If you are wondering if Relationship Marketing and using a CRM and system like SendOutCards might be a fit for your business, listen to Jennifer, as she shares her story or her and her husband's businesses, and the success they have experienced. This is how a CPA and IT Business Owner See Success With Relationship Marketing!
One thing is for sure, the story that almost everyone who is using this system for their business shares is that it's the fun, heartfelt, non business oriented cards and gifts that have created the most solid relationship building aspect of their business.
On the page, you'll see examples of real cards that have been used to reach out with gratitude and appreciation, such as this photo, which shares Jennifer's husband's sense of humor and love of Star Wars.
During the holidays, as Jennifer shares, people don't want "stuff." And, they sure don't want stuff with your business name all over it. Give them something that brightens their day, and makes it about THEM and not you promoting your business.
CPA and IT Business Owner See Success With Relationship Marketing
Remember this, you don't have to plaster the inside of a card with your "business card" or name. Create a custom brand back of the card with the SendOutCards system, which is included as part of the Marketing or Personal Bundle Package.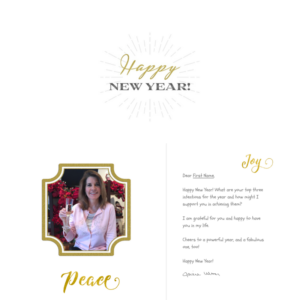 As Jennifer mentions, a simple Happy New Year's card can make a huge impact, especially after the rush of the holiday season.
This photo is a sample. The top image is the front of the card, and the bottom two are the inside. Click the image to enlarge if you want to see if better.
Other random holidays such as Valentine's Day, St. Patrick's Day, July 4th or Halloween are also great times to send cards, because no one else is! You'll stand out and be memorable.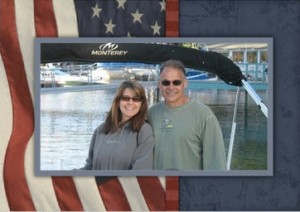 Here is an example of a July 4th Card I used, and it resulted in a number of emails and texts, just to say thanks. And, I've added new clients and built my SOC team by sending these cards, too.
It doesn't matter what type of business you have, people will do business and refer others to those who they "know, like and trust."
High Touch Marketing Campaigns, that are subtle, but sincere, like sending greeting cards, will make a huge difference in your business.
Here are some key take-aways from her message –
Jennifer was able to make a huge impact with their clients!

Instead of spending hours on cards and gifts, that weren't a hit, during the holidays, using the SOC system made it simple, fast and efficient.

Her husband's business is now the #1 Referred Business from a card/gift recipient.

Clients experiencing challenges are friendly and talk about the cards when calling for support.

Instead of losing out by not including her husband's brand on gifts, they gained by making them personal and sincere.

She can't understand why every business owner isn't using SOC!

Set up a campaign with a 5 card series for the year, and forget about it – Autopilot!

Create different campaigns for prospects, clients and new clients, too!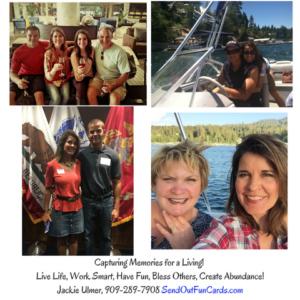 The key is that on the back, as you'll see in this photo, is my custom brand, so my business is always there, in the background. I don't have to crowding up the inside of the card, and diluting the message.
Now that you know how this CPA and IT Business Owner see success with Relationship Marketing, if you would like to chat about some ideas around your specific business and how to put together some campaigns for your Relationship Marketing program, complete the form below, or text me – 909-289-7908.
I've worked with all different types of business and I have ideas that will work for your business.
Please detail more about you and specifically what you are looking for. I'll text you to schedule a time to go through your comments and detail what is available. Or, I'll phone you if texting is not available.