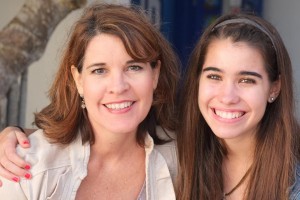 What is your number one "hot button" that you want from your home business? Have you thought about this? Have you written it down?
Mine is travel and making friends all around the globe. This year, thanks to SendOutCards, I had the chance to travel to a number of amazing places and met hundreds of new people and friends.
And, the best part? My daughter has been traveling with me on these trips since she was about 8. And, she has been around positive, goal oriented people; expanded her own vision for success; and has an unstoppable attitude!
This last week, we visited Sarasota, Florida for some fun, fine food and to attend a SOC Holiday Beach Party.
Here is the clip –
Let's make 2013 YOUR year as a SOC Star!
Find out more on this – Work With Jackie.com
And, here is from Nancy Golya, one of my many satisfied SOC Customers –
"Jackie,  I LOVE my Send Out Cards account. I use it throughout the year to send birthday cards and it is so nice to be able to include the gift card as well. Christmas time can be so stressful and it was so easy to use Send Out Cards to send all of my holiday cards this year."
How cool is THAT?