A question that is often asked is:
How exactly do I make money sending out cards and gifts in this online greeting card and gift business?
It's a great question.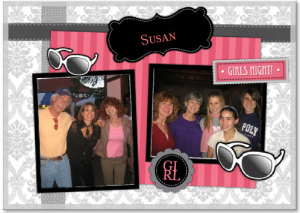 What you're going to learn is an amazing concept of how we can change the lives of many people and grow our business simply by acting on our promptings with an amazing greeting card service that is fully automated and works like a dream. Once you start using it, it gets addictive! I promise!
We do a few things, basically –
We share this concept of the sending cards out through our online system, where the distribution center prints, stuffs in an envelop, stamps and ships your card to the recipient. Some of these people will fall in love with the service and begin using it to keep in touch with their customers, clients and others.
Others will fall in love with the system, and also grasp the powerful concept behind the compensation plan that rewards us for becoming Entrepreneurs in the Greeting Card and Gifting Business! These are the ones who will sign up more customers and others to become Entrepreneurs.
And, there are those who won't want or need it and will say no thanks! That's okay. We only need a handful.
Our Greeting Card Business does business using the Network Marketing Compensation Model.
Our Business Changes Lives
Whether it's delivering an uplifting message through a card you send someone unexpectedly,  or sharing the potential that our business has to create financial independence, our business is one about changing lives.
Life is about the memories and experiences we make; not so much about the "stuff" we gather along the way. Life is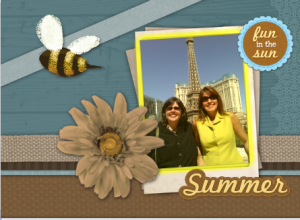 about the difference we make; for ourselves and for others.
Are you wondering: Who are you and why should I listen to you?
I have been a home business owner since 1993. I started with a small word processing business and quickly realized that was way too much work for way too little money. There had to be a better way. In January, 1994, I started in a Network Marketing business and that launched my home business career.
I have been with several other companies, and for one reason or another, there just wasn't a long term fit. One went out of business; two others were Nutritional companies, and that is just not a fit for me. I was the top income earner in one for over 6 years, before major cuts to my pay and the compensation plan led me to pursue other passions.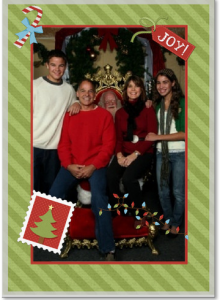 The Greeting Card business is one I have been watching since 2004. It intrigued me from the beginning. It's unique; no competition among Network Marketing companies and no other real competition among traditional card companies.
The compensation plan is fantastic! I love that I have a real opportunity to help someone earn their investment back in the first month and be profitable in the first 60 days!
It's affordable; exciting and fun; and highly lucrative. Combine that with International expansion plans and it is a winner!
I love that I have the chance to change a life every single day by bringing a smile to those I send a heartfelt greeting card to; and those who I share the gift of our opportunity!
Are You Ready to Make a Difference with a Solution Whose Time Has Come
Have you heard the saying – Opportunity doesn't go away, it just goes to someone else. How many times will Opportunity knock on your door? This opportunity is staring you in the face, right now! Are you ready to make a difference for yourself and your family, your clients, your company and those you care about?
What a difference it made in my life when I found a real solution years ago, working from home. What a difference this company has made for me and my family, too! I believe it can make a difference in your life, too, and I would love to partner with you on that journey!
Why a Cards and Gifts Business?
Let me ask you this:

1. Do you send cards and gifts?
2. Do you know people who send cards and gifts?

If you answered yes to either of the above, then you're in the right place. The only other question to be answered is – Do you want to get paid when you and others who you know send out cards and gifts?
I am passionate about helping entrepreneurs like you because I know the impact this has had in my own personal life and I want to help you, too.
So, if you're ready to learn more, complete the form below to find out how it works and to request a complimentary demo card account and information packet.