Congratulations! You are about to embark on the journey of a lifetime!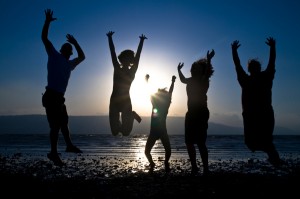 Imagine the possibilities that await you when you send out greeting cards as your business; imagine your future….
Imagine the lives you can have a positive impact on through your decision to get started and then share what you are doing with others….
Imagine the thrill of firing your boss….paying off credit card debt….paying off your house….taking your family on a first class vacation….spending your life and your time the way you want….
We look forward to partnering with you.
Here are your next steps to a successful business launch:
1. Get Signed Up as a Marketing Distributor and begin sending out cards as well as earning an income from others who want to join you, and get paid to train them, too! Here's the sign up link.

2. Share the concept and sign up 2 customer points in your first 7 days and get a $50 Fast Start Bonus back!
3. Get clear on your reason "Why" for building your business.
4. Let's schedule your Basic Training (over the phone, typically) so I can walk you through the basics and give you a fast start to success.
5. Take the 72 Hour Challenge – I'll show you how, and get you qualified to earn all available bonus income.

6. Let me show you how to make $420 your first week – are you coachable? Willing to follow a proven system?

7. Repeat! And Have Fun!
That's it! How easy is that? Let's get you started on our award winning team.
Here are some other details:
.

Do you need more details?