Congratulations! You are about to embark on the journey of a lifetime!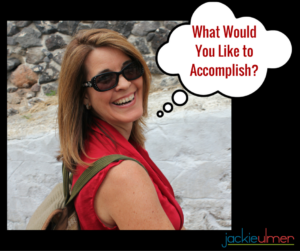 Imagine the possibilities that await you when you develop a business that is based on building relationships; gratitude and celebrating life's moments….
Imagine the lives you can have a positive impact on through your decision to get started and then share what you are doing with others….
Imagine the thrill of firing your boss….paying off credit card debt….paying off your house….taking your family on a first class vacation….spending your life and your time the way you want….
I look forward to partnering with you. Let's Launch Your Send Out Cards Business!
Here are your next steps to a successful business launch:
1. DECIDE – what do you want to do with our program. As a customer, get Signed Up with a Marketing Bundle ($395) to access our most powerful tools and options, which are included, most specifically our First Impressions and Celebrations pre-set Campaigns for immediate marketing and your personal handwriting font.
Follow the steps below if you also want to add the Distributor Option. If not, jump to step 7 and let me help you get your Relationship Marketing System set up for success!
2. Add the Distributor option ($50), if you want to also tap into our lucrative affiliate income program and earn an income as you refer others who love the cards they receive and ask – "How did you do that?" 
3. Let's schedule your Training and Goal Setting Session (over the phone, typically) so I can walk you through the basics and give you a fast start to success. We'll get you started on card sending campaigns that fit with YOUR goals and business style. I'll also teach you solid Online and Offline marketing techniques that created a multi million dollar business for me. These WORK if you'll work them!
4. Follow my simple text and Facebook Messenger Training, and share the App and concept with others. Sign up 3 Preferred Customers in your first 30 days and get a $50 Fast Start Bonus back! Sign up 3 Marketing Bundle/Distributors and earn $420!
5. Commit to a daily action plan for success. I'll teach you how to create amazing success in about an hour a day, and like anything, the more time you give, the faster you will go.
6. Let me show you how to create a powerful 30 Day Launch Success Story; get your money back and you into profit!

7. For the Customer Only Option, let's schedule some time on the phone so I can make sure you understand how to tap into the resources and training to get your data base loaded, some campaigns set up, access the Master Relationship Marketing training portal (part of the Marketing Bundle) and answer your questions!
That's it! How easy is that? Let's get you started on our award winning team.
Do you need more details?