Profit From Sending Cards and Gifts
We love taking time daily to send out cards to people we care about and we know you will, too. It's a big part of what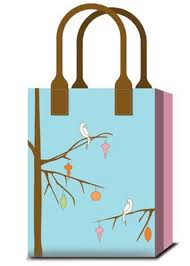 our card business from home is all about. And, what's exciting is there is much more. Our business opportunity is one thing, but let's consider our business from the "customer" perspective. What else do we have to offer?
The market for our online, automated greeting card product is huge. Imagine logging in from anywhere in the world; quickly uploading some pictures and creating a custom card. You push the send button and the company prints your card, puts a real postage stamp on it and mails it for you! All of this, in most cases, for a dollar or slightly more. It's hard to beat that price.
In addition to the greeting cards, our service offers an entire gift store and the option of sending a personal gift with the card.
Our catalog of gifts include:
Gourmet Foods (amazing food products including brownies, cookies, soup mixes, dips, truffles, chocolates, cobblers, caramels, tea, much more)

Books and Magazines (Success Magazine and a nice selection of personal development books)

Audio (audio CD's related to business building and self development)

Special Occasion Gifts (Happy Birthday cakes, bridal shower and wedding gifts, gifts for graduates, get well wishes)

Gift Baskets (spa, bath sets, others)

Gifts for Women (bath salts, hand creams, body lotions)

Gifts for Men (sports novelties, men's bracelets, mugs)

Jewelry (bracelets, earrings, necklaces)

Gift Cards (Starbucks, Well Known Restaurants, Barnes and Noble, Home Depot, many others)
How many people do you know who could use the ease, convenience and affordability of a business and service like this? How many people do you know who would like to promote this service and develop a solid business from home and revenue source?
Let talk!