Get More Real Estate Referrals and Repeat Clients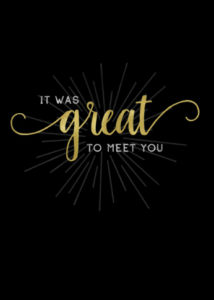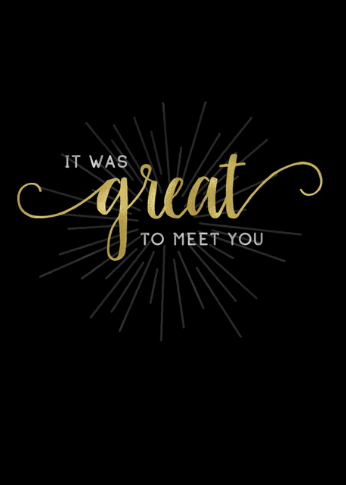 How many of your real estate clients use you more than once? How many give you referrals? Do you want to know how to increase both? Here's how Real Estate and Staying Top of Mind will offer you that solution.
Let's face it, marketing takes time, it takes money and it takes effort. And, how do you know what's effective in Real Estate for building those important relationships that lead to referrals and more business.
You'll only grow to a limited amount by focusing only on your warm market and those you already know. You've probably already hit that dead end!
So, you must constantly be adding to your database and expanding your network.
How many times have you attended a networking event; collected a stack of business cards and then have no idea what to DO with those contacts? How do you turn those into raving fans and referrals partners?
How many times have you thought to yourself – "I'm just one more real estate agent in a sea of many; how do I set myself apart and make an impact?
Here are 4 marketing pieces to put into your marketing plan that are proven effective. Create Top of Mind Awareness with your Real Estate Prospects by getting yourself in front of them 4 times a year.
Real Estate and Staying Top of Mind
Whether you are just starting your Real Estate business, or looking to expand it, adding new people to your network and database of contacts is an ongoing business building activity that is the lifeblood of your business. Networking events; social events and just being friendly while out and about is a great way to do this. After you meet someone –
Send Nice to Meet You Cards
Anyone can send a text or an email, but what will keep you thought of and remembered? A real greeting card with a photo in it!
As you are out and about, meeting people, make sure you get a business card, and find out how to keep in touch with people.
Take a selfie with your new friend, ask for their address and let them know you are going to mail them something. I have never had someone say know.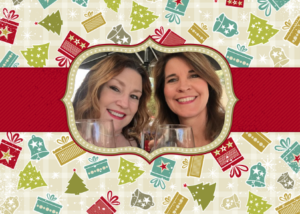 Then, go to your SendOutCards account, or your mobile App, and send out a quick, nice to meet you card, like the one here, with the selfie photo of the two of you on the inside.
People save cards that have their photo in it. And, they often want to know – How you did that!
And, you might find that it gets mentioned to others, at BNI meetings or as you interact with them again. Or, on Facebook and other Social Media Sites!
Send Birthday Cards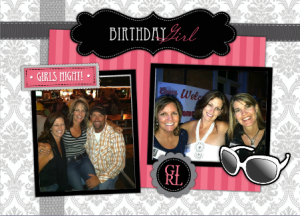 Imagine the impact you will have on those in your contacts and network when you take the time to send a personal birthday card. A heartfelt card, not a sales and marketing piece disguised as a card!
There are lots of people out there who get very few, if any birthday cards as they get older. I have some powerful stories to share of my birthday card being the only one that person received and what a difference it made.
Grab some photos off of Facebook and really make the card special, with special memories in photos!
Most people these days never print the photos they take, so you will once again make yourself memorable when you take the time to do this.
With SendOutCards, you can automate this process. I usually set up all of my birthday cards at the start of the month. I schedule the time and get it done, set it to mail 7 days before their birthday and this is all done in the card system.
Send Random Holiday Cards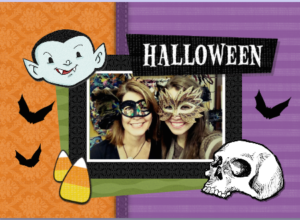 Birthday cards are great, and most people receive Christmas and Holiday cards. So, one way that you can really set yourself apart and stand out is to pick one, or even two random holidays throughout the year and send a card.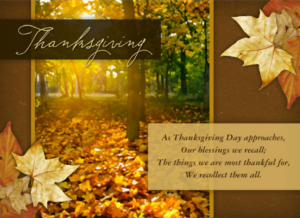 Good examples are – St. Patrick's Day, Easter (for those who celebrate it), July 4th, Halloween, Thanksgiving or New Year's.
Even Valentine's Day, Mother's Day and Father's Day can make an impact.
Have fun, get creative and know that you can easily create one campaign and with a few clicks of the mouse (or on your phone) you can send these cards to 1 person; 10 people; 100 people or more!
Send Life Event Cards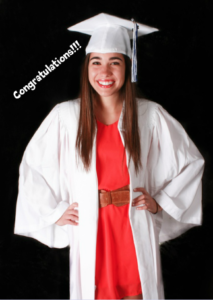 We all love Social Media and the ability it gives us to keep in touch with people and stay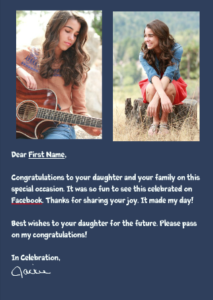 in the know about special events in their lives.
How many times have you been cruising through Facebook and you see a wedding; a great vacation; a special anniversary; a graduation; or the death of loved one or pet.
You will create an emotional impact with people when you take just a few minutes to download those photos and send them in a custom card, with your personal sentiment.
Again, most people these days never print the photos they take, so you will once again make yourself memorable when you take the time to do this. You'll find these cards saved on refrigerators, on bulletin boards and even framed!
Are you beginning to see how simple it is to make yourself stand out in a sea crowded with Real Estate Agents? You must think out of the box; make yourself memorable; be your own best publicist; and at the same time, make it all personal.
Listen to a few of our testimonials for success!
Real Estate and Staying Top of Mind with your strongest ambassadors can be very simple.
Sending personalized cards, with photos, shows that you are willing to take the time to go the extra mile.
Imagine the impact that makes and how it grows the "know, like and trust" factor in the minds of your prospects.
Who are they going to think of first when it comes time to buy, sell or give a referral?