Are Buying Zillow and Other Real Estate Leads Worth It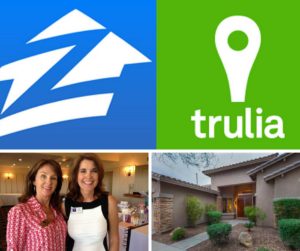 Gary Keller, co-founder of Keller Williams Realty, made a profound statement in his Vision Speech at KW Family Reunion in February 2016, that buying Zillow leads and other real estate leads is "lazy." Let's uncover the truth about buying Zillow leads in Real Estate.
About half of agents spending money on online Real Estate leads are not getting a positive ROI on their leads investment, according to Keller in 2015. He also rips the National Association of Realtors for selling out on agents.
So what is the truth about buying Zillow leads and is it lazy agent behavior?
The key to success in Real Estate is not difficult. Nor are there hidden secrets to success. We'll cover those in a minute.
First, let's talk about the reality behind the quality of leads produced by Zillow and other Real Estate lead generation companies.
Truth About Buying Zillow Leads in Real Estate
It's no secret that most home buyers and sellers these days go straight to Google to begin their home buying journey and to get details on selling their home.
In order to continue viewing photos and find out other information, Zillow requires you to enter your contact details. How many people do you suppose enter information, true or half-true, in order to continue viewing details?
I've done it. My husband has done it. And countless hundreds of thousands have as well!
It's certainly enticing and sexy to think of kicking back and making a killing while leads click through online, pick up the phone, and call you, ready to buy. Sounds like the perfect recipe for success, right?
And, back in 2007, when this process started, it was truly a cash cow! Agents who were early to adapt and bought these leads made a killing, assuming they had good phone and communication skills.
But like anything that goes up, at some point, it must come down. And here is the reality –
Right now, billions of dollars are being spent online for real estate lead generation. But, are these leads actually being converted into sales by those Real Estate agents purchasing these leads?

In 2007, $2.6 billion was spent in online ad spending. And, $3.8 billion was generated, so a 38.5% Return on Investment (ROI) – to the positive!!!

In 2015, $8.9 billion was spent for online ads in Real Estate and $6.1 billion was generated in revenues. That's -32% – to the negative!!!

What's wrong with this picture?

Zillow claims they had 124 million unique visitors to their site in 2015, yet only 5.1 million homes were sold. 

Hmmm, again, what is wrong with this picture.
So, there are an awful lot of leads being sold vs the number of homes being sold.
Does this make sense to you?
In fairness, today, thanks to the internet, buyers start looking for their home lot earlier. It's easy to kick back on the sofa with a cup of coffee on a Sunday morning and go "dream building" about the next home someone wants, instead of getting in the car and driving around.
Great photos and virtual tours, as well as neighborhood info make it SO easy!
When a potential buyer goes online this early, and starts requesting info, they typically land in the Real Estate Lead Funnel of several different people.
So, they are likely going to engage with several different agents leading up to the time they might actually be at the point of buying a home.
 It's often 18 to 24 months before they finally make a purchase decision. At any point in that process, they might end up going with another agent.
Do you have the solid communication and relationship building skills that it's going to take to convert these leads to YOUR buyer?
Are you starting to see the Truth About Buying Zillow Leads in Real Estate? Or any other online lead source?
Building Your Real Estate Business Through Relationships
So then, how much does the relationship matter?
In 2015, 70–80% of all real estate transactions originated from an existing relationship with a realtor.
And those billions of dollars for online real estate lead generation? They only accounted for 12% of all transactions.
In 2015 –
89% of buyers started their home search online
87% used a Real Estate Agent
57% used a tablet or mobile device to access
51% saw a yard sign
48% visited an open house
29% saw online video
20% saw newspaper ad
10 weeks is the average time spent in the home search with an agent
So let's talk about the importance of building on the relationship, and the keys to success on building a strong Real Estate business.
Relationships are a great way to build and business, and certainly a real estate business, where the purchase of a home is typically the most important, expensive and emotional buying decision one makes.
And here is a reality check: 7 out of 10 people typically work with the first agent they interact with when they are getting ready to move.
Can you see where staying top of mind with your sphere of influence is important. This helps ensure that you will be there at the right time.
47% of people found their real estate agent through a friend, neighbor or relative. 24% used their previous agent and only 4% found their agent through an internet search.
Relationship marketing works, and it matters, and it takes time and money. Sorry to be the bearer of bad news. So let's get back to the keys to building a successful Real Estate business.
You already have a center of influence. The time and money you invest in building rapport and cultivating those relationships is money much better spent than Zillow leads or any other lead source.
Continually add to your center of influence by meeting people. Networking events are the best way to meet more people, in less time. The key, though, it to do more than just meet those people. Build on the relationship. Grab my 5 Star Networking and Relationship Building Checklist!
Start by letting all of your friends, family, business associates and others know about your Real Estate business. You'll have ten times the conversion rate over working with people you've never met before.
Continually add to your database through networking and "lifestyling" your business. Your network is every person you've ever met. Some call this their "database." It's everyone in your email, your cell phone's contacts, your Facebook, your LinkedIn, and your CRM.
Create a "home base" territory of restaurants, coffee shops, bars and other spots you frequent and build relationships. Your favorite bartender who knows your name and has your card can be a great source of referrals. I have personally witnessed this.
Stay top of mind through direct mail – birthday cards, holiday cards, life event cards
Build a strong relationship by being engaged on Social Media
Take 2 people to coffee each week, from your center of influence. That's 100 a year, taking 2 weeks off.
Ask for referrals regularly. 6.5% of people move each year. Simply ask – "Who do you know who I should be assisting to find the perfect home for their family and lifestyle, or should I be helping get their home sold easily, quickly and for top dollar?"
Host past, current and prospective client appreciation events.
Be consistent and know that the reward will come.
Bottom line is this – the faster you learn how to generate your own leads through building relationships and generating referrals, the faster your business will grow, the more money you will make, and the more money you will keep!
Let me assist you in accomplishing all of this and create your own Lead Generation!
Questions? Let's have a conversation!
Please complete the form below and let's schedule a time to connect to talk about how I might support you.
More Real Estate Details can be found here!
Most data comes from NAR and KW Family Reunion 2016.