Do you enjoy making a difference in the lives of others? Building a Send Out Cards business is one one to combine a passion for developing relationships and growing a successful business at the same time.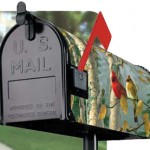 The corporate philosophy is not all wrapped up in "money, money, money" and that is so refreshing in Network Marketing. Yes, amazing incomes have been made and will continue to be made. But the philosophy is one of giving to get FIRST! And, give without expectation of getting anything back.
How many people do you know who send out cards regularly? How many people give gifts? How often do you find yourself looking for an affordable convenient way to keep in touch.
Imagine a business where the actual product itself is your most substantial business building tool.
Do you attend networking events to build your business? What impact would it make to attend these events; connect with others there and then with a few clicks, send out a card to them and let them know you appreciated meeting them.
Who sends cards anymore?
Who's profiting from this $7 billion industry?
Who's building an international business while doing this?
Are you ready to learn more about putting this greeting card business to work for you?