How Joe Girard Became the Top Sales Person in Guinness Book of World Records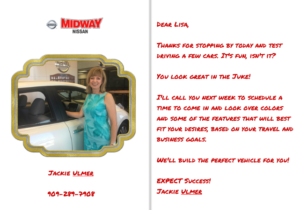 It's amazing, the story. A record for sales that has not been broken in nearly two decades. Here is the story of Joe Girard, a car salesman and the Power in Personal Cards.
Car Sales and Dealers; here are the secrets of Joe Girard's Success as the greatest car salesman in history.
How did Joe Girard sell 6 cars a day?
In addition to giving top notch service to his car clients, he kept in touch and remembered important occasions like birthdays, anniversaries and sent random holiday cards like St Patrick's Day, July 4th and those obscure holidays no one else acknowledges.
"Joe sent out nearly 13,000 greeting cards a month to his customers, celebrating everything from Halloween to Groundhog's Day," according to the Detroit News.