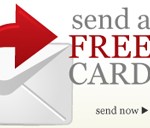 Wow, week two was an exciting week, in tracking this journey of building a successful online greeting card business.
We SendOutFunCards.com and it is making a difference not only in our own lives, but also in the lives of others!
We have a very simple system and I would love to show you, in less than 15 minutes, just how it works. And, here is the recap!
Are you ready to take control of your life, your finances and your future?
This is Jackie Ulmer, let's talk…