A Powerful Approach For Networking Meetings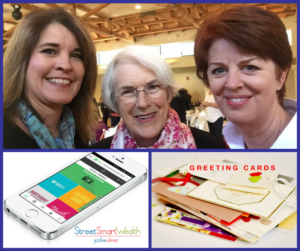 As a Direct Sales and Network Marketing Professional, I know the power and potential in building a strong business and getting referrals through Networking Events. These Networking Meetings are groups like your local Chamber of Commerce, BNI, Lead Exchange Groups, etc. Here is how to build your SendOutCards Business At Networking Events.
The problem that most Network Marketers and Direct Sales reps make is that they try to lead with the business opportunity and income side when they attend these groups. This is a big mistake, and here is why.
Most professionals who attend networking events are there to promote THEIR OWN BUSINESS. They don't want to hear you pitch them on something else when they first meet you. Yes, there are exceptions, but if you try a different way, something that creates a win win for THEM, you will increase your sign ups and your income dramatically.