My Simple Scripts For Sharing SendOutCards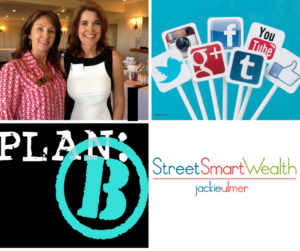 Succeeding in this business is simple, really. It's just about opening a conversation, asking a few questions and sharing how the SendOutCards product – Greeting Cards, Postcards and Gifts – can change someone's business, as well as add an additional income stream to their bottom line, if they choose to access that! Here is how I contact people about Send Out Cards.
First, know that your #1 goal is to just get this in front of people and the App is the easiest way and a system that will duplicate. If you don't have it, click the link here and grab it!
Once you are familiar with using it, it becomes very easy to share it with others. Think of Real Estate Agents, Insurance sales professionals, Car Sales, Network Marketing and Direct Sales Professionals, Mortgage Brokers, Pharmaceutical Sales Reps, and ANYONE who has prospects, clients/customers, and wants to increase their sales!
Want to hear what some are saying about how the SendOutCards system improved their business?
Here are a few of my proven "Rock Star" scripts that work.
How I Contact People About Send Out Cards
I simply text or message those who I know and those who I meet and ask –
"Do you have a way of following up with your customers, clients and prospects and showing appreciation?"
After they say no, or we have a similar conversation, I ask –
"Would you be open to seeing a really cool App that would make this easy and affordable? I started using it and it is simple, and changed my business!"
Then, I simply share my personalized App Link, have them download it and text over the simple instructions for using it.
Or – "Do you have the SOC app loaded on your phone yet?"
"I've been using a really cool relationship marketing tool that could be beneficial to your ______ business. When can we get together this week or next so I can show it to you?"
My first goal is to have them watch a couple of short videos, learn how the app works, and share some ideas for using it for THEIR business
I have them send two free cards and I send them a campaign of cards.
Then,I mention the referral income program that is available.
My favorite question is –
"As was mentioned in the video, there is an affiliate income program also available and you can get paid for referring this. Do you want to know how that works?"
 Then, I use my closing questions and we go from there. This is How I Contact People About Send Out Cards, very simply, casually and without rejection. Do this daily and grow a powerful business!
Create Curiosity and Lower Resistance
You always want to lead with creating a win win for the person you are speaking with.
SendOutCards is different from so many other Direct Sales businesses out there because the product itself creates improvement in the lives and businesses of everyone who uses it.
The testimonials are endless.
When you lead with gratitude, appreciation and just flat out BEING NICE, you become a friend; an ally; and someone others remember.
Once you are on the team, I'll be sharing a complete training with you on how to walk through objections, more scripts for sharing what we do, how to handle rejection (there is really no such thing, and once I walk you through it, you'll see why!) and how to develop a daily system, as well as how to contact, invite and sponsor through Social Media such as Facebook!
If you are outside of my team, and looking for Scripts that Work, here are my StreetSmartScripts.com