Get Paid to Share The SOC App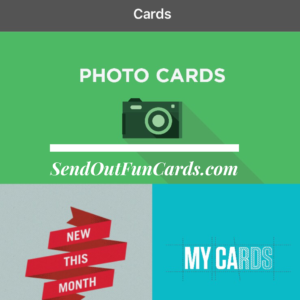 We are all familiar with Apps these days, right? How would you like to get paid when someone you refer uses an App? Let me share the Send Out Cards App details with you so you see how simple it is, and how it works.
This short video explains our "Mailbox Money" system for building affiliate income sharing something people use to make their lives and their businesses better.
One of the brilliant things about this home business, Plan B option is that it is a completely mobile business. You can build it anywhere using your SmartPhone, Device or Computer.
It's easy to create ongoing leads and referrals for your business just by telling others about it, and teaching them our simple system for using greeting cards and gifts to "sell more without selling!"
When you develop a "know, like and trust" relationship with people you meet, your business will naturally thrive.
Send Out Cards App Details
We have a system that anyone in business, who has customers, needs and wants. And, think about it – what business doesn't rely on customers?
Imagine sharing this with those who you know in Real Estate; Insurance Sales; Car Sales; Mortgage Lenders; Title Companies; Home Care Specialists; Day Care Centers; Churches – anyone who needs and wants to keep in touch with their customers for better customer care; retention; referrals and more!
The App is free, and when someone uses it to send a card or gift, you get paid.
Download the SendOutCards App Now!
Here are the Send Out Cards App Details
Once you have downloaded the SendOutCards App, click account at the bottom right, the SendOutCards video library, for iPhone.
Or, click the 3 dots at the top to find the video library on Android.
The first video at the top demos exactly how to send a card! (Go ahead, I have a free one set up for you!)
The Ways to Get Started Video details the different customer packages for sending cards and gifts.
The Opportunity video is at the bottom, and shares the details on how you can use this and benefit.
This short video shares more on the Compensation plan –
Who can you think of right now that needs to know about this; to improve their own business and relationships?
Learn more about getting started!
Let me send off a sample of a few cards to you. Complete the form below and I'll share more on how the business works and what you would be doing!