.
Are You Distracted By Lack of Focus and Procrastination?
.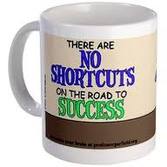 A question I am asked quite often is – How do I stay focused in my business?
How do I avoid the nightmare of constant procrastination and "putting things off until tomorrow", which, of course, never comes…
How do I get more stuff DONE and move my business forward?
Step one – get in touch with your POWERFUL why.
Step two – ask yourself the RIGHY questions.
Step three – set a realistic, goal oriented "to-do" list
Step four – commit
.
.
Get this right and you'll have something solid to coach your own team with, and a simple system for success. Remember, we have a simple, rinse and repeat business.
<—— Did this article help you? If so, it would mean a lot to me if you would share it with others!!! And, share your comments on Facebook below!
Let's have some conversation!
EXPECT Success!