Become the Real Estate Go To Person in Your Area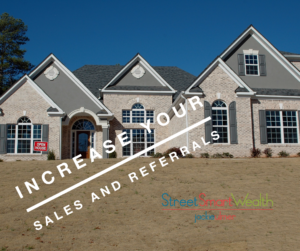 Are you ready for more referrals in your Real Estate business and looking for solutions to become the "Go To" person in your area by those local to you, as well as those outside of your region? Let's create a Real Estate by Referral business for you!
I'm going to share 7 simple, but effective ways to become Top of Mind among your center of influence, and spread that influence across the country and the globe via Social Media!
Do these few things consistently and it won't be long before you'll see your referrals and bottom line increasing.
First, listen to this short testimonial from a 2 Year Real Estate Agent who is excelling!