What Do You Want Help With?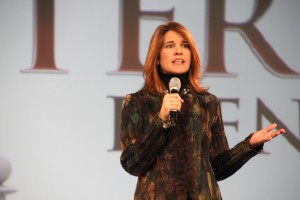 As a home business, solopreneur since 1994, I have worked with thousands of clients around the globe to assist them in achieving more.
Maybe it's as simple as a Social Media Assessment, to do a check up on your Social Media Presence, and see what's working, and what needs tweaked.
Or, maybe you want help with productivity; prioritizing and scheduling your calendar?
Do you want to learn how to be a successful "Networker?" How to take those business cards you collect, and convert them into cash? My Street Smart Networker course will teach you how to do more than pile those cards on your desk; it will teach you how to create business and income from them.
Do you have doubts and fears that stop you in business? Mindset Coaching can go a long way to relieve that and get you on the track to success.
I have several different coaching and consulting programs, including some web based "Do It Yourself" training programs to help you learn and master specific skills. (Updates to be added February 20th, 2017, as new online training portal launches!!!)
Click a link above to get started, or complete the form below and let's have a conversation to discuss your specific needs.
It's not my goal or my style to "sell" or convince you. I will text you first to set a time, or will call if your phone number is not a mobile number. Please do not complete the form if you are not open to a phone conversation. Successful coaching and consulting is not done via email.
Please be as specific as possible in your comments.