In order to achieve the success you desire in your MLM Business, solid training is critical.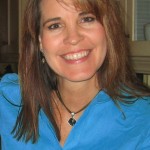 Read on for more of what you'll find our partnership and MLM Training together will consist of. MLM Business Coach Jackie Ulmer shares her story and concepts –
You've heard it said before – "Anyone can be successful in a MLM business. Anyone can do it."
Is this really true? And how will you be successful in your Send Out Cards Business?
Well, yes, it is true, and the thing most critical to insuring that success is to have solid, realistic MLM Training. And, you need more than your company's basic training and getting started guide.
I was not a "fast starter" when I first started in Network Marketing. I struggled with my own beliefs and fears. The best thing I ever did was subscribe to Upline Magazine (no longer available) and read the success stories each month from ordinary people who made it to the top.
Why couldn't I do this, too?
When I made the decision to be a top income earner and leader within Network Marketing, I knew I wanted to create something different. I wanted to be the type of sponsor, coach and trainer that is dependable and backs up claims. I wanted to know that no one would ever leave my business because I was not there to provide training and support.
If you've ever dealt with a sponsor who signs you up and you never hear from them again, you'll know what I mean.
Here are a few of the things this team coaches on:
* Strategy Session to Develop Your Own MLM Business Plan and Daily/Weekly Action Plan
* Personal Coaching to Get Your Business Launched
* How to Get a Fast Launch
* Our 72 Hour Challenge
* Online and Social Media Marketing and Business Building Concepts We Have Used
* How and Where to find qualified MLM Leads and Prospects
* Developing a solid, loyal customer base for your MLM Products
* Tools For Your MLM Business – what you need to have to be successful
* How to Communicate Effectively – you can say too much and turn off your prospects
* How to Present Your Opportunity
* How to Train and Duplicate
* How to Lead a Successful Team
You must know that you'll never know it all! Your MLM Training will be an ongoing process so make sure that you always stay in the learning mode and be open to new ideas. One new idea put into action could create millions for you and your team!
Do you have a business overview packet yet?