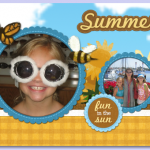 Are you trying to convince people to join your Online Greeting Card business; or any business for that matter?
Are you making the mistake of trying to convince people that this amazing tool is something they must have?
This is a mistake that many of us make. We so "get" how powerful it is on every level to keep in touch and connected to those we care about; those we meet; and those who we appreciate through our tool sending out cards and gifts, right?
So, we "overdo it" with others in our excitement.
Here is the thing – you really can't convince another person who's not ready to see or be convinced.
Your job is to share the tool; teach people how to go to your site; experience the 15,000 cards and amazing gift selection and actually send out a card to someone.
Once they have done this, they either get it or they don't. Over time, some who didn't get it at first will, and they will come back to you if you keep in touch with them.
Some will never get it, and that's okay!
If you focus on your own daily activity of sending out a heartfelt card, and sharing the powerful tool of sending out cards and gifts with others, you will build a highly successful business.
And, some of those people who didn't "get it" will say you were lucky. That just proves one thing – they still don't get it!